Targeted Amex Delta offers are being sent out via email:
Gold: $95 fee waived the first year, 60,000 + $50 Delta statement credit
Platinum: $195 fee not waived the first year, 50,000 miles + 10,000 MQMs + $100 Delta statement credit
Reserve: $450 annual fee not waived the first year, 70,000 miles + 10,000 MQMs
The same offers are also available on business versions of the cards.
The best thing about these offers [if you're targeted] is that they do not contain language excluding cardholders who have or have had the products. Be sure to check your offer to confirm that's the case by searching for the string "have had" on the offer terms page.
To see if you're targeted go here and enter your Delta SkyMiles number and last name:
https://www.deltaamexcard.com/offer/a01f-em-sept-18-biz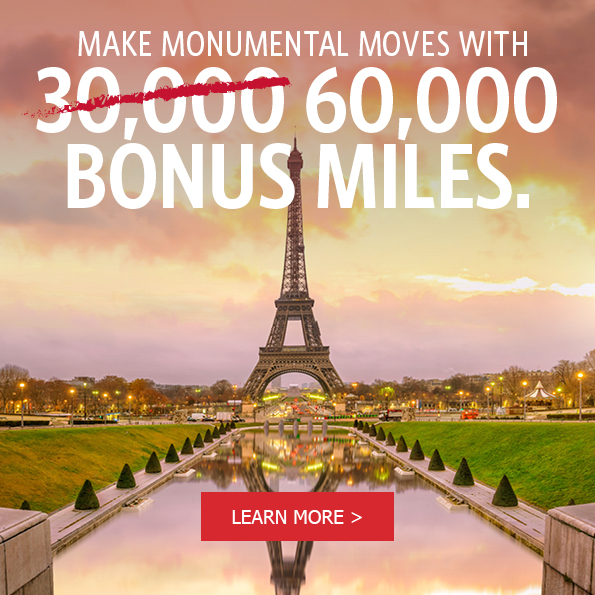 You may have received an email with the subject line: "Special Offer: Earn 60,000 Bonus Miles And More".
Targted Amex Delta Offers (Personal)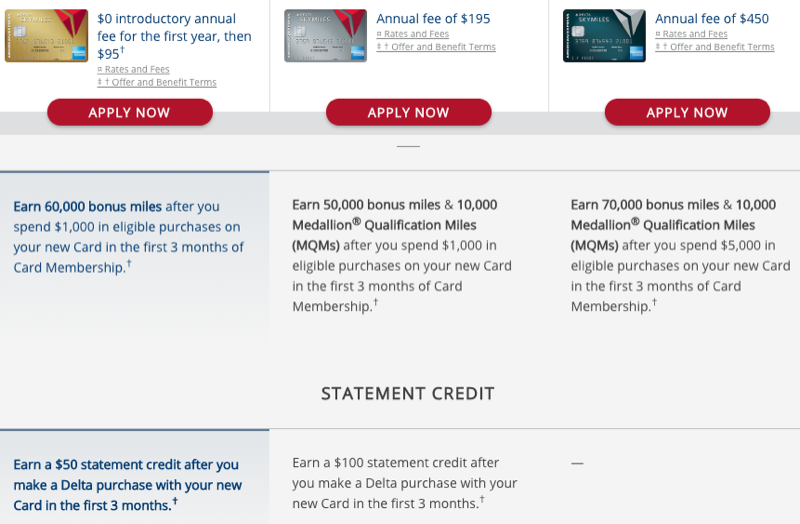 Targeted Amex Delta Offers (Business, identical to the Personal offers)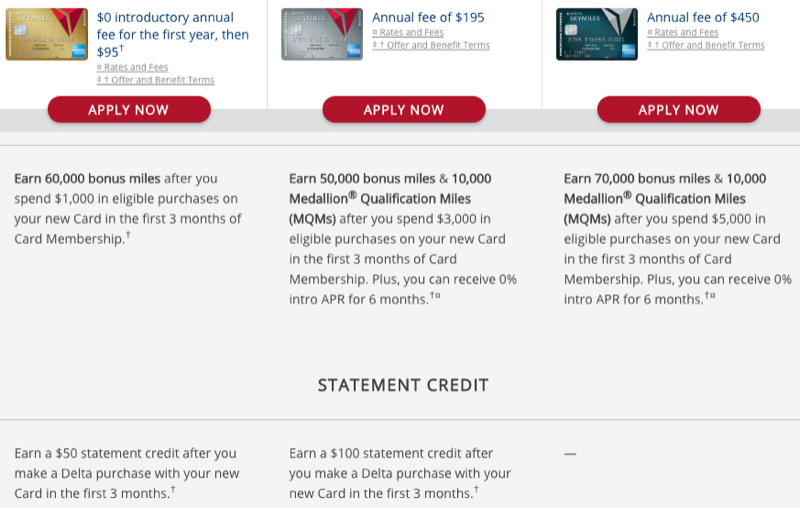 How to Play It
SkyMiles may get a bad rap, but I keep finding ways to use them.
If targeted, these offers provide a way to get the signup bonus for cards you've had in the past. The Gold and Reserve in particular are at or near all-time highs. The Platinum offer lags current and historical highs.
There's always a chance that even if targeted, Amex might display a pop-up indicating you're not eligible for the signup bonus.
And keep in mind that most people are limited to 5 active Amex credit cards. If you apply for a 6th and the application goes pending, call them. They'll likely ask you to close one of your other Amex credit cards to enable approval.
If you haven't had these cards you'd be better off using a referral link especially if you can refer your spouse or self-refer. I cover those approaches in more detail in this post.
If you weren't targeted, I don't see a way to make use of these offers.
It's great to see offers like this that skirt Amex's lifetime restrictions. It really does look like Amex is Crushing Chase lately .