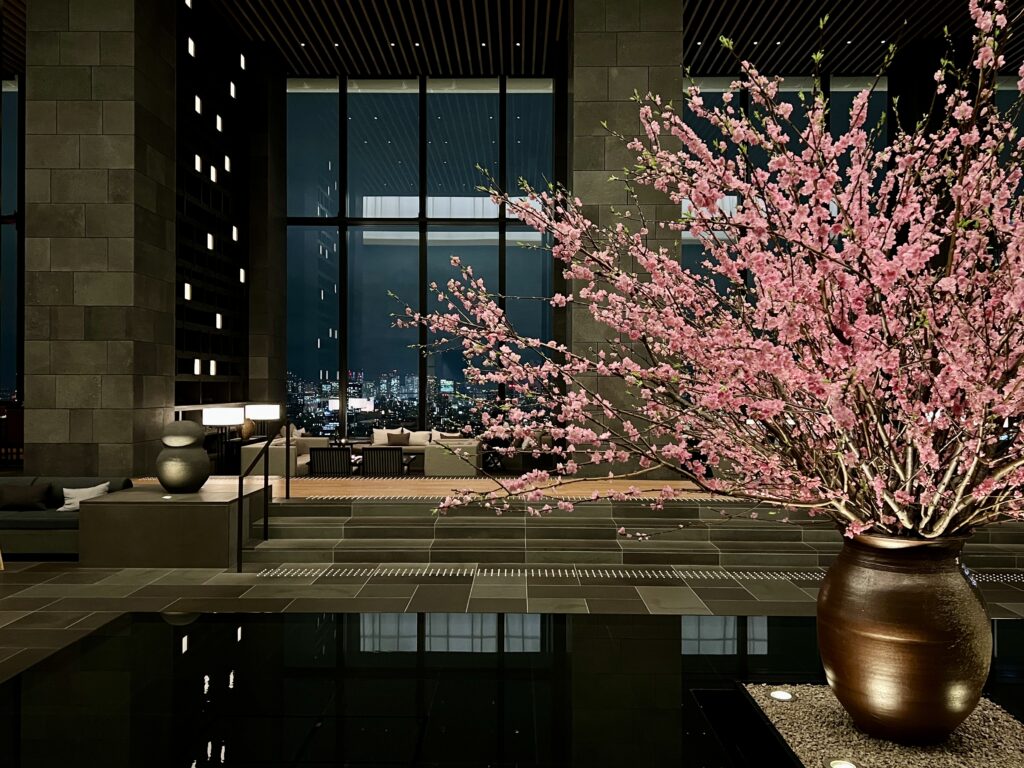 We're just back from Tokyo and excited to share this trip report. We're up to Episode 187 on our Patreon feed but wanted to publish this here on the No Annual Fee feed since it's been a while since we've done a free show. Enjoy!
0:30 Discuss: Lots of Interest and Pent Up Demand for Japan
1:50 Premise of the Trip
2 adults
2 kids: 18 and 15
18 is actually considered a child age in Japan for some things
3:45 Panic Moment: Did I forget to buy a couple of return tickets?
I've booked and canceled this trip so many times I've lost count
Managing multiple PNRs booked across several different channels
Didn't realize a couple tickets were purchased as roundtrip. Whew.
Discuss: How do you manage this?
8:20 Airport Upgrades for JAL International Flights (Direct Link)
We departed Boston – Tokyo today, nonstop with 3 of us in Business Class on AsiaMiles awards and 1 of us in Premium Economy booked with JAL Miles transferred from Marriott long ago.
I've been monitoring award space for 1 more Business Class seat, but nothing materialized. No partner award opened up close in, and even when booking with JAL miles nothing was available at any award level.
A week ago they sent an option to bid on the upgrade with cash starting at $625. I passsed.
I called JAL a few days ago inquring about upgrades. The agent said I'd need to cancel and rebook and nothing was available in Business Class.
My last hope was a same day airport upgrade and…it worked!
When we got to the check-in counter I asked about airport upgrades with JAL miles, for my son's Premium Economy JAL Award to Business Class.
The agent first said Business Class was sold out, but then went to check with her supervisor.
She came back and said that since we booked with Cathay Pacific AsiaMiles that we couldn't upgrade.
But when I explained to her that I booked his ticket with JAL miles that an upgrade was possible.
It took 4 or 5 reps there, me recalling my JAL frequent flyer number on the spot ("write it down on this piece of paper, I'll wait"), and 30,000 JAL miles but they upgraded him.
I originally booked his seat for 32,500 JAL miles + $396.
I'd like to avoid those taxes + fees in the future, but booking JAL miles did indeed improve upgrade options as I hoped.
If the upgrade didn't work out, we selected seats for the rest of us at the back of Business Class with him at the front of the Premium Economy cabin.
That likely would have worked out quite well – it really is close with just a curtain separating.
But this worked out great. A good backup if you need just 1 or 2 more seats to round out an itinerary where partner/low level space isn't behaving.
15:20 BA Lounge at Boston Logan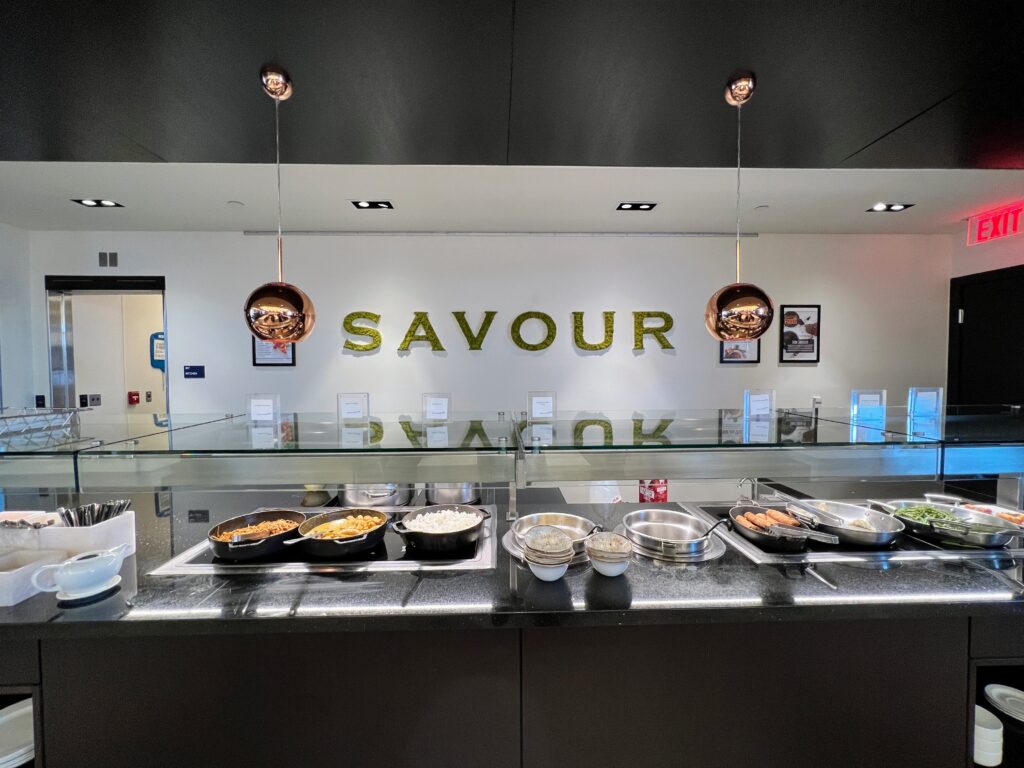 Quite nice
Not crowded for mid-day departure since not many flights
16:00 Outbound Flight: JAL Business Class Nonstop to Boston
Wasn't spectacular but the direct flight was just what we needed to get the whole group behind this return trip to Japan
No matter how you cut it: 14 hours is…a long flight.
17:45 Narita Arrivals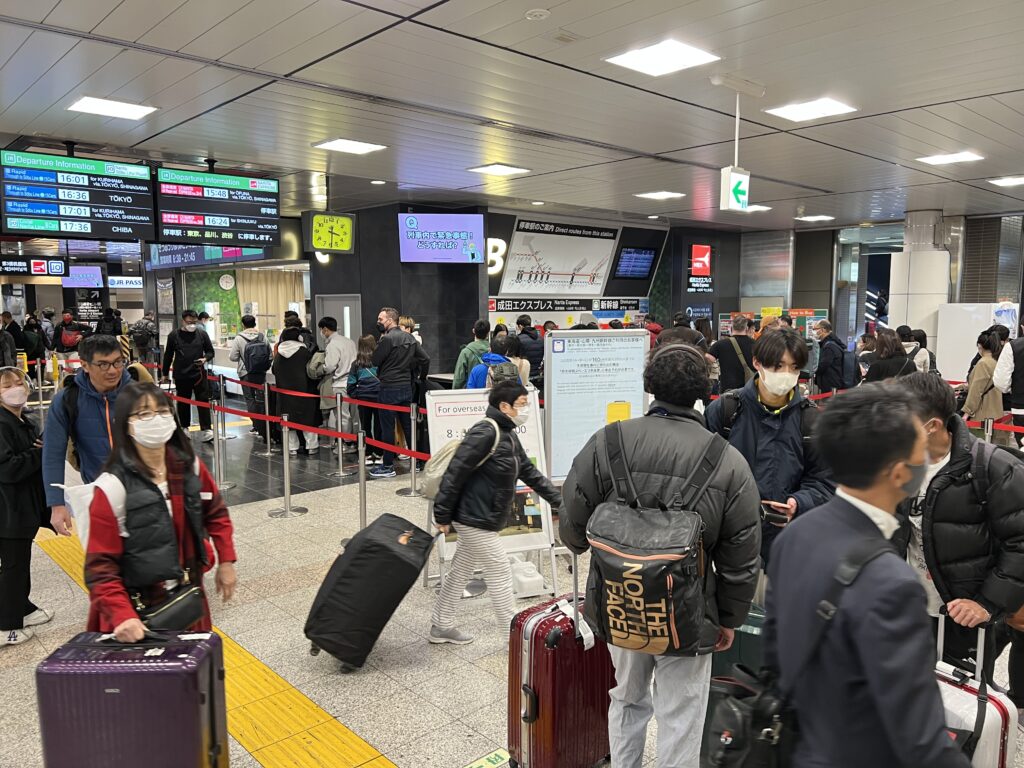 Probably the most grueling international arrival I've experienced
Seemed like a ton of flights coming in at the same time and lines were very long for…everything
Probably good to do Visit Japan Web pre-arrival/QR code stuff ahead of time (helpful TravelSort post) but it didn't much expedite things.
1 hour to clear immigration
1 hour to clear customs (for no good reason other than long lines and clunky automated machines that do nothing but scan your QR code and match it up with your passport)
1 hour to figure out Narita Express train tickets (machines wouldn't take any of our credit cards even though they have Visa/MC/Amex logos on them)
1 hour to take the train
4+ hours total from gate to hotel right next to Tokyo Station
Discuss: I had trepidation about this part of the trip going in, but it was unclear whether more research would actually help or just waste time/raise anxiety for things that wouldn't affect us.
Lodging
22:00 Rough Times with Hyatt in Tokyo
22:30 Four Seasons Tokyo at Marunouchi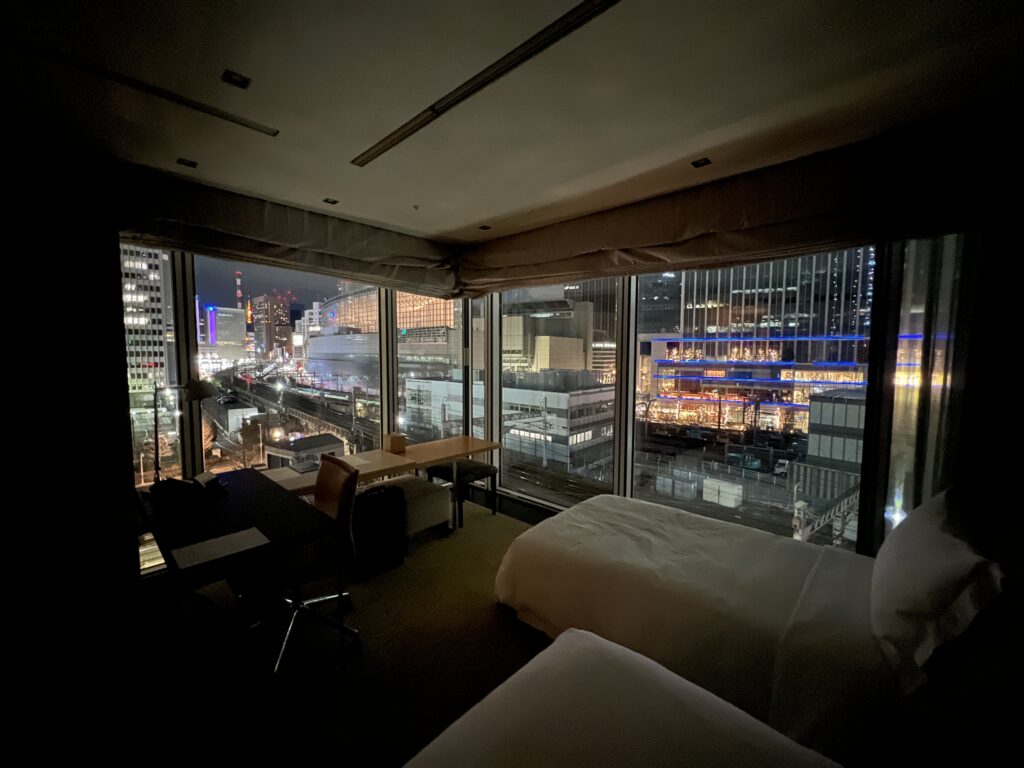 Train view? Yes!
Stayed here 4 nights
57 rooms
Offered cash upgrade to a suite at check-in, declined. Deluxe 2 Queen room was *fantastic* for our situation. About 700sf, additional rollaway bed fit perfectly. Not super new/super modern (TV has a DVD player for example) but well designed, luxurious, and very comfortable.
Room rate was around $1,200/nt + service charge. Booked a Four Seasons 4th night rate + Citi Prestige 4th night free. Was about $1,000/nt fully loaded. Expensive but at least we only had to book one room that comfortably fit us.
We had a great stay. Loved the location (Tokyo Station has amazing shopping and restaurants in addition to being useful for transit), loved the room, loved the small size, loved the lack of points/status gimmicks. Just an absolutely first rate stay from beginning to end.
Complimentary 3p late checkout to ease transition to next hotel
Discuss: When is it the right time to pull the "forget points hotels" lever?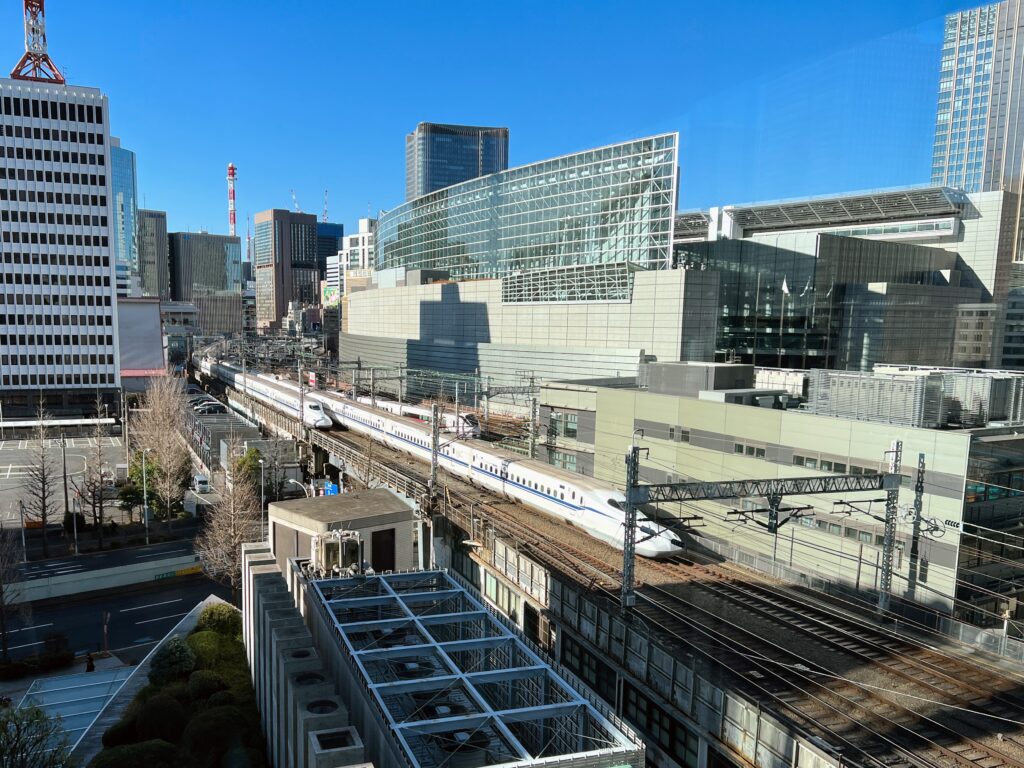 27:50 Conrad Tokyo
Connecting Rooms? Yes!
King City View + Twin City View (each about 500 sf) booked w/Hilton free night certificates from two Diamond accounts
290 rooms
Feels almost like a Vegas hotel to me
Big check-in area with multiple restaurants
Diamonds check-in at "executive" lounge on top floor
No upgrade offered or available at check-in. Said Diamond guests are entitled to a 1-category upgrade if rooms are available in that category. Since there were none of those rooms available, no upgrade was possible. There were all kinds of nicer rooms and suites showing available for booking at the time of check-in but those are off-limits for complimentary upgrades here I guess Not a big deal at all: We wanted connecting rooms. Bigger connecting rooms with better views really wouldn't have been meaningful.
Lounge is packed (open for breakfast in addition to restaurant downstairs, afternoon tea, and evening cocktails)
Breakfast is solid (well-stocked buffet + choice of a la carte hot item + beverages all complimentary with Diamond). Booked 2 rooms so unclear whether there would be comp friction with more than 2 guests per room.
Requested 2p late checkout because our flight was at 6:30p. Best they could do is 1p.
Discuss: The draw of "free" (night certificates/points), breakfast, lounge. Tough to justifying laying out cash for the hope of an incrementally better stay at a non-points hotel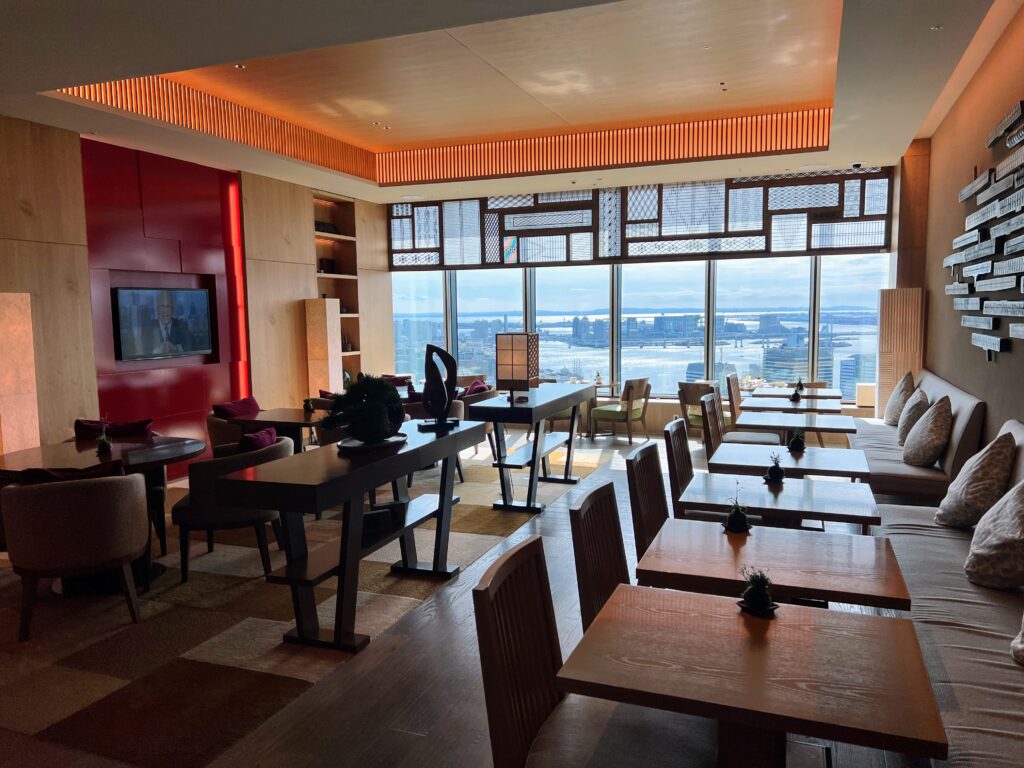 38:30 Activities/Dining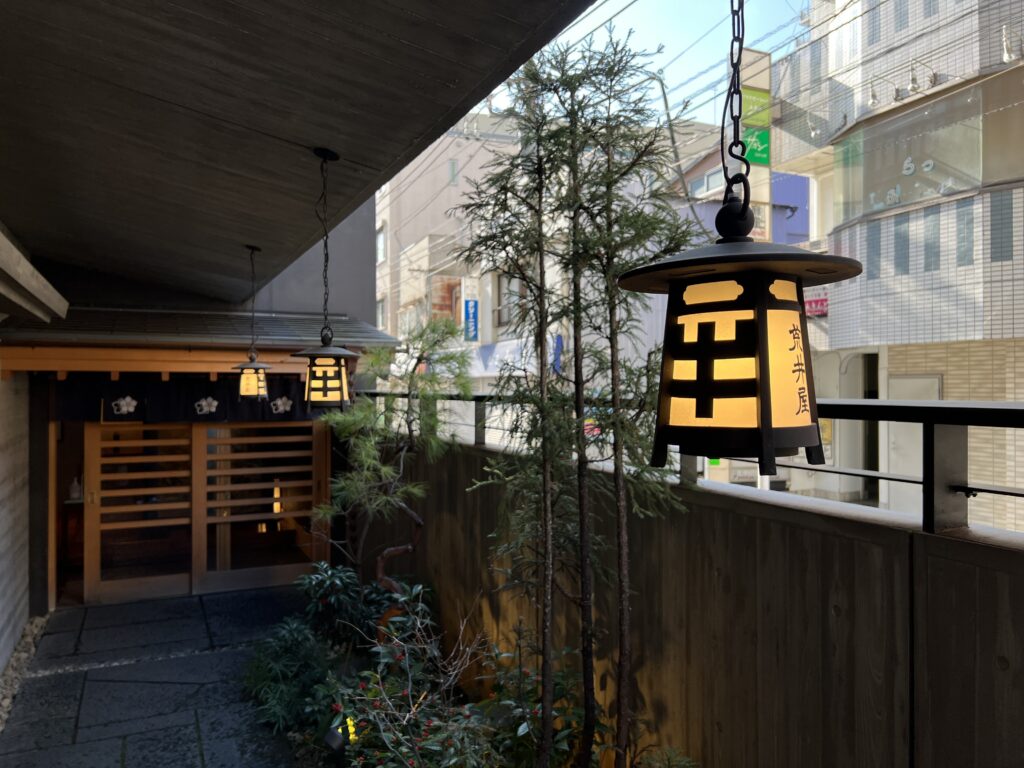 No such thing as a "must do" in Tokyo. It's like asking what to do in New York City. It depends on your interests!
Did better on food this time. Sukiyaki, tonkatsu, curry, fluffy Japanese pancakes in addition to our staples of ramen and sushi. Plus hotel breakfasts.
Recommended Viewing: The Reluctant Traveler w/Eugene Levy on AppleTV (Episode 8 is on Tokyo)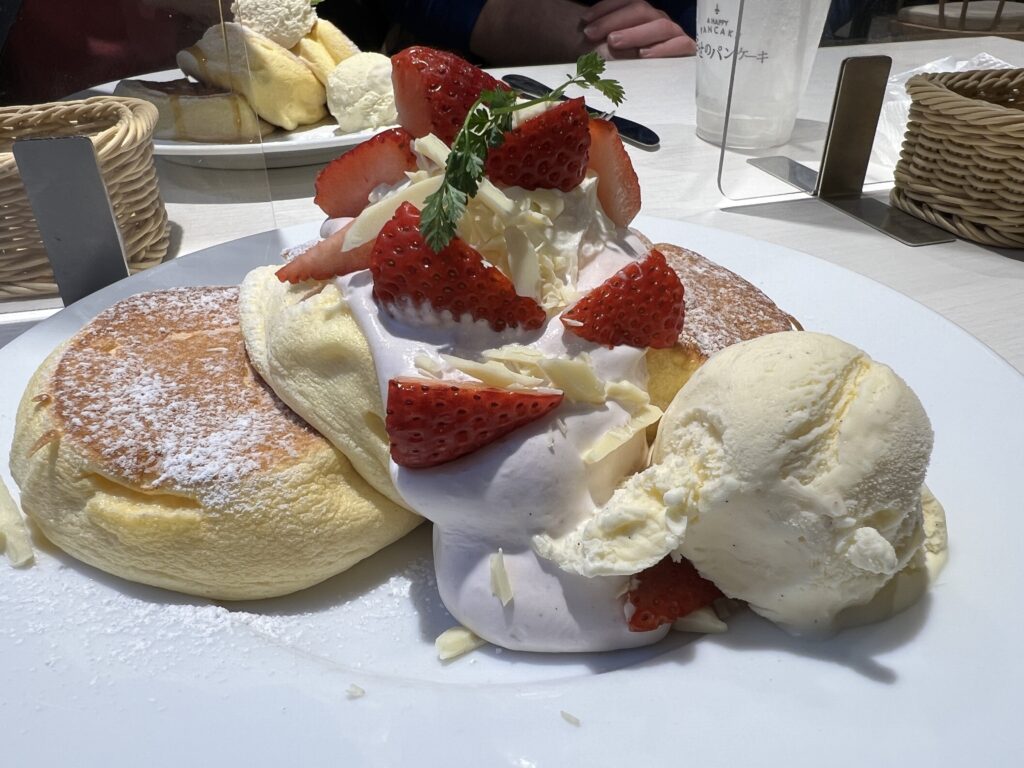 48:00 Tokyo DisneySea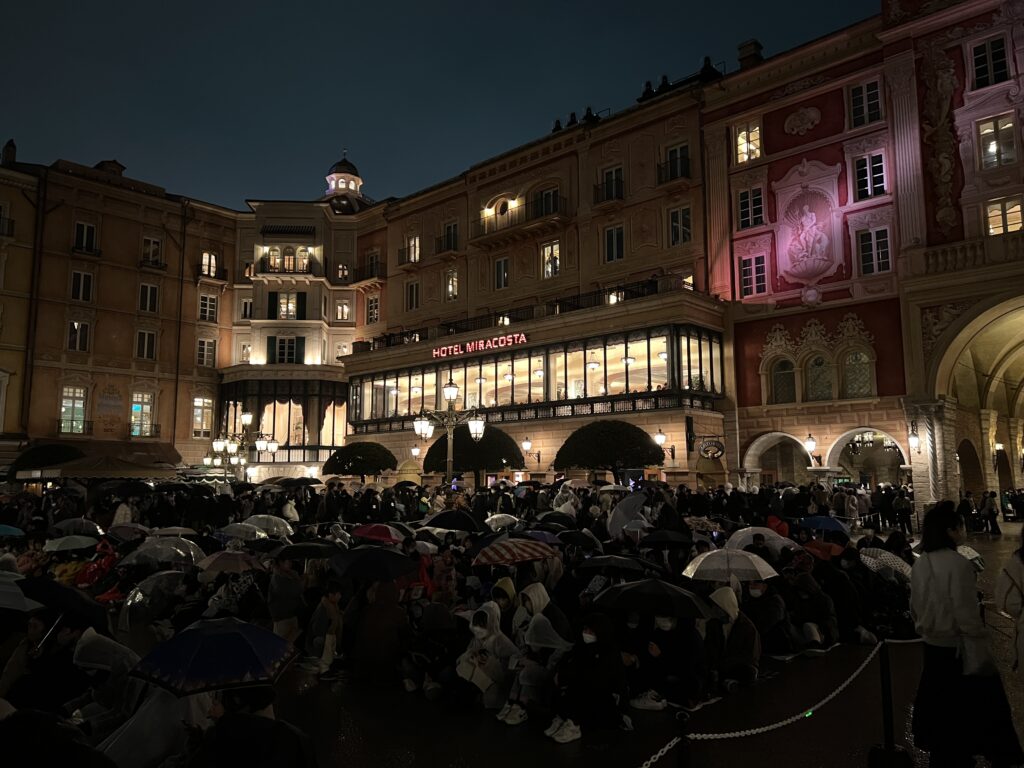 They sell evening DisneySea tickets for around $40 pp weeknights so we popped over there the last night of our trip to check it out
Getting there from the Conrad took about 25 minutes by taxi and cost $58 USD
Park was absolutely mobbed at that hour. May have been inordinately crowded due to it being Friday night the day after The Emperor's Birthday and people may have been making a 4-day weekend out of it. Wait times were 2+ hours for most attractions. No way to pay to cut the line at that point in the day. Worse yet they were closing the queue for popular attractions if the estimated wait time was longer than the remaining time the park was open. Literally only went on the boat ride that goes around the park. A leisurely stroll to enjoy the ambiance but the entire place was so crowded it was hard to ignore.
On the way back we took the train. It's cheap, complicated, but really not that bad if you know what you're doing. Disney monorail ticket + JR ticket + 2 subway tickets. Can route depending on what passes you have. Took about 45 minutes. The walk from Shiodome Station to the Conrad takes about 7 minutes and there's not much to see along the way (as compared to Tokyo Station). Can't recommend Google Maps strongly enough for figuring out train options around Tokyo. It's truly a game changer.
53:00 Return Flight: JAL Business Class Nonstop to Boston
Sakura Business Class Lounge is nice
6:45p departure times out nicely for sleep
Flight was an hour early, immigration with Global Entry and seemingly no customs was a breeze
Absolutely magical to go from Tokyo airport to back home in about 12 hours