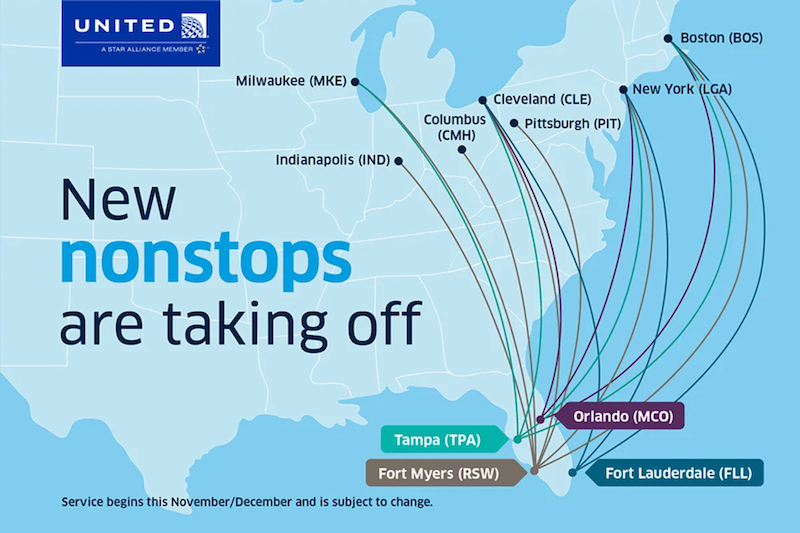 In a change from what I'm accustomed to from United, the airline announced new seasonal point-to-point flights today.
New routes will connect Boston, Cleveland, Indianapolis, Milwaukee, New York/LaGuardia, Pittsburgh and Columbus, Ohio to Fort Lauderdale, Fort Myers, Orlando and Tampa.
If these flights are useful to you, check for availability from November 6, 2020 through January 10, 2021.
Direct Link to United press release.
Initial Impression: Great Pricing
The schedule was loaded just today, so the ability to book through various channels is taking some time to propagate through the system. But I'm encouraged by the initial pricing.
For example, cash fares from Boston to Fort Myers were excellent even around holidays, and award availability was plentiful.
This feels like a frontal attack on JetBlue who dominates some routes out of Boston, and prices flights knowing some travelers won't consider flying low-cost carriers like Spirit and Frontier.
United's pricing on these new routes is on par with Spirit and Frontier, significantly undercutting JetBlue. And you can fly United First Class for about the same price as JetBlue in Economy.
How to Book
With cash fares so compelling I thought for sure I'd end up booking with bank points. Airline miles rarely deliver outsized value for me domestically but nonetheless I thought I'd give award availability a look.
And…award availability is very favorable. Every day on the calendar from BOS-RSW (Fort Myers) is priced at what I'd consider Saver Level (12,500 per person one-way) or less.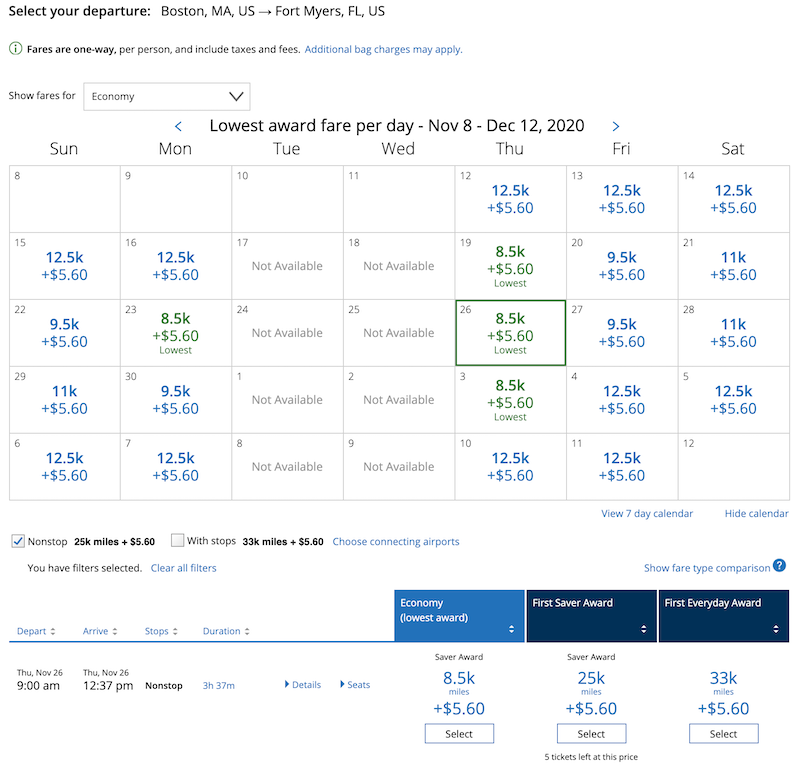 If we look at non-stop flights from Fort Myers-BOS for 4 people in First Class, almost every day (except one I already booked, and one other day) is priced at Saver Level: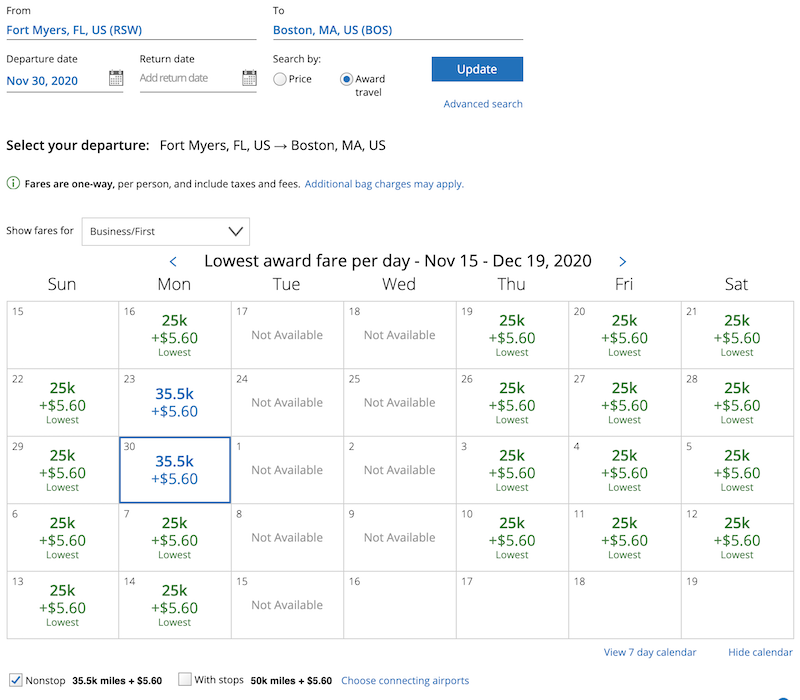 25,000 United Miles for First Class on an A320 beats $500 per person one-way for JetBlue (at bad flight times).
But using 25,000 United miles isn't necessarily a great way to book if United wants just $300 per person one-way in First Class. I'd be better off booking with bank points like I described in this post.
An Even Better Way to Book
Being Boston-based myself, United is a unique program to navigate.
Mostly, I've used United miles to fly on Star Alliance carriers to Europe. United miles have rarely provided outsized value anywhere in the US, and their route map is fairly limited.

As good as 25,000 miles per person one-way in First Class right after Thanksgiving is, I recalled that Avianca LifeMiles has a distance-based award chart.
For just 15,000 Avianca LifeMiles per-person one-way in First Class (rather than 25,000 United miles) I could book the same seats:

LifeMiles is a 1:1 transfer partner of Amex Membership Rewards and Citi ThankYou Points. And it's worth mentioning Avianca has filed for bankruptcy so there's some risk there.
I was pleased Avianca LifeMiles could see the award space online. Sometimes carriers play games with releasing partner availability while holding back space for their own miles.
But I did run into an unexpected gotcha. It seems LifeMiles charges a $25 per booking "Redemption Fee" on this route. That would be a drop in the bucket on a gonzo international redemption, but on a lower value redemption like this it's a little annoying.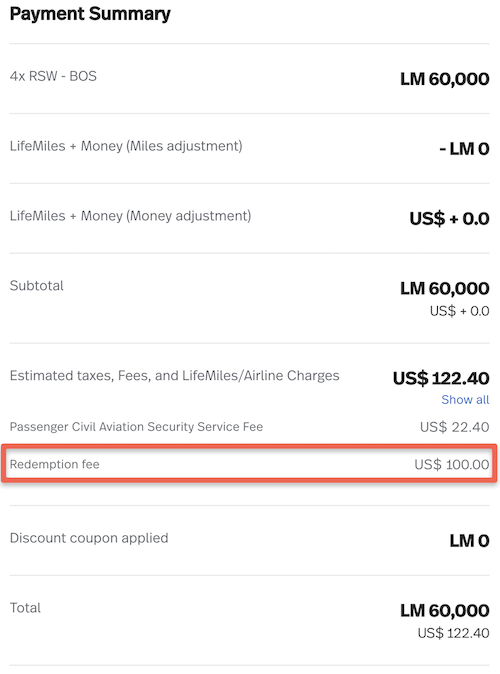 Nonetheless I booked it. It would have been nice if I could have booked it as a round-trip, but United doesn't fly the route on my desired outbound date.
Bottom Line
Key takeaways:
United has new seasonal non-stops to Florida from the Northeast
Their initial pricing is low
Award availability using United miles is good
Award pricing using Avianca LifeMiles is even better
Give it a look if holiday travel to Florida from the Northeast is something useful to you. Hopefully, we can actually take these flights.
We'll be sure to discuss this and more on this week's podcast. We'd love it if you joined the group.