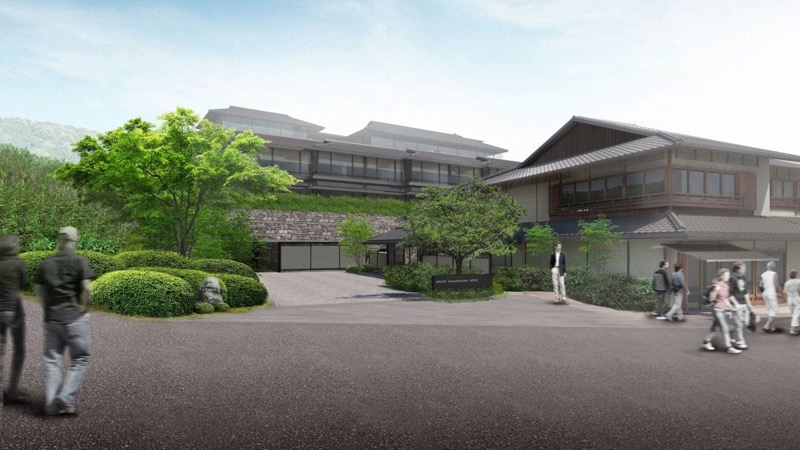 Park Hyatt Kyoto award bookings are now available for reservations starting December 1, 2019. This is a highly anticipated opening since 5 Star hotels in the area (Four Seasons, Ritz-Carlton) tend to be pricey, and the Park Hyatt Kyoto can be booked with points.
The hotel is slotted in Hyatt's top Category 7 so standard rooms can be booked for 30,000 points a night. And since Hyatt is a 1:1 transfer partner of Chase Ultimate Rewards this is going to be a desirable target for points enthusiasts.
Details on the property are sketchy but starting to come together. The hotel has just 70 rooms, including 9 suites.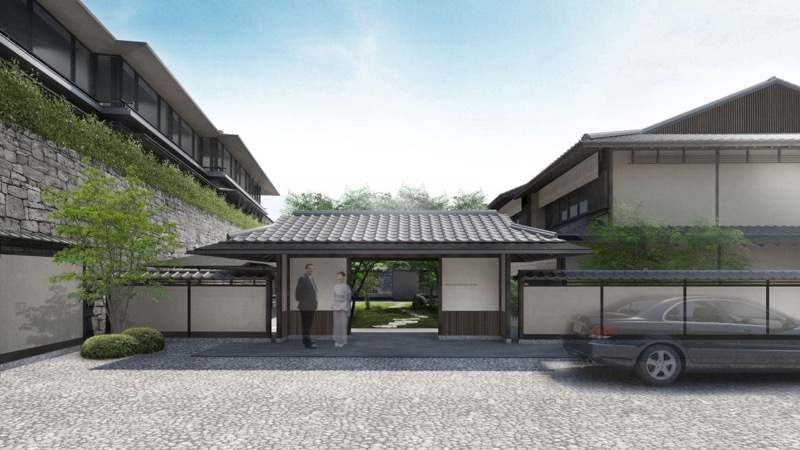 Park Hyatt Kyoto Accepting Reservations
For a trial booking the first weekend in December 2019 I see cash prices for standard rooms from $941/nt USD ($1,195 with tax).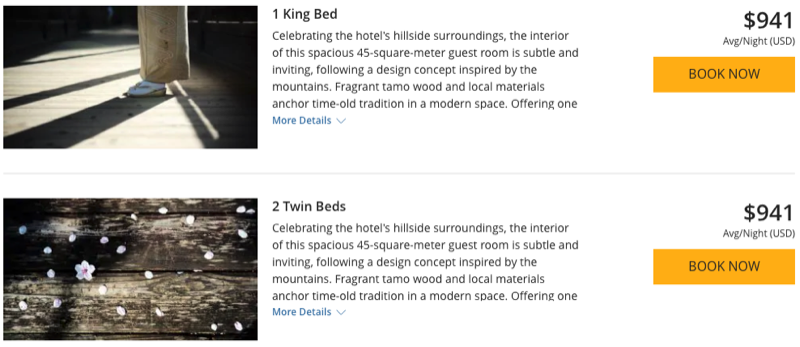 Unfortunately, the hotel doesn't have any rooms that accomodate 4 people. Even premium suites technically only accomodate 3 people. A trial booking of even 2 adults and 2 infants (<1) will return an error about extraordinary demand.

Park Hyatt Kyoto Award Booking
Thankfully, they've made award bookings available as well. I see standard rooms available for 30,000 points/nt.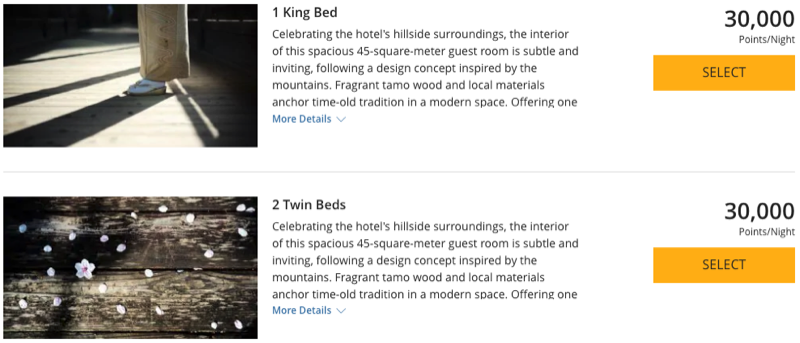 Since standard rooms only accomodate 2 people, a search for 3 guests (even 2 adults and an infant) returns a message saying the hotel is not accepting World of Hyatt points on these dates. That's not strictly true: They're just saying that the standard room only accomodates 2 people and to book a room that accomodates 3 people you'd need to book a premium room and that's not available with points.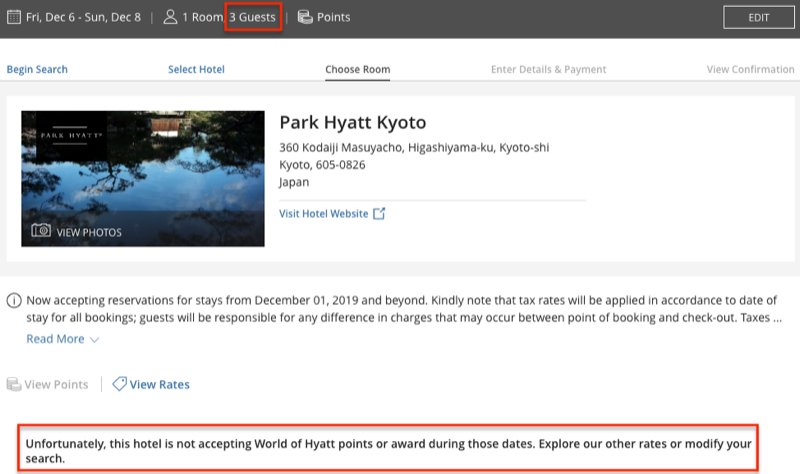 My Experience Booking an Award
I was curious whether suites might be available as an award. To check suite availability with Hyatt you either need to call or ask @HyattConcierge on Twitter.
I asked and they informed me there was no suite award availability. So I booked two rooms and requested that they be adjoining. They noted this request and said they would honor it if possible at the time of stay.
It's not the most family-friendly of solutions. I wish their entry level suites accomodated 4 since I would have gladly paid 48,000 points/nt to secure a single room that would comfortably accomodate us, and hope for an even better suite if available. That's what I did at the Park Hyatt Tokyo.
But I'd really like to check this property out. With only 7 suites available, an upgrade as a Globalist Lite (which means I have no guaranteed suite awards) seems unlikely. We'll see. You never know what you're going to get with Hyatt.
See: Park Hyatt New York Terrace Suite Upgrade
They did say that award stays should cover taxes, so I can justify the splurge in my mind.
Another Hyatt option in Kyoto is the Hyatt Regency which gets good reviews and accomodates families of 4 more readily. But I really like checking out Park Hyatt, especially newer ones.
See: Park Hyatt St. Kitts Review
Bottom Line
It's good to see the Park Hyatt Kyoto coming together, and even better that they've already made these expensive rooms available as awards. 30,000 Hyatt points for a $900+/nt room is a terrific redemption that makes the Chase/Hyatt partnership uniquely valueable in the points world.
I just wish they accomodated 3 or 4 people in a room, especially in suites.
But nonetheless, I'm looking forward to staying at this new Park Hyatt. Hopefully they get it done on time.