Long time readers to the blog know that one of the destinations which receives an inordinate amount of attention on Milenomics is Hawaii. We've covered it as part of East Coast/West Coast, done numerous pieces on Hawaii and talked about it on the Podcast many times.
Hawaii is my happy place (Kauai specifically). It is the first place I will go when it is safe to do so. It is extremely approachable from the west coast (not so much from the East coast), and it is maigical. Today's post hopefully extends the options you'll have to get there.
United now [Nearly] an Equal Match for AA
I'll need to clarify the above, but the short of it is: After Nov 8th when Aeroplan's new award program re-launches United will become a #2 option behind AA (booked with avios) to get to Hawaii from the West Coast.
All of this hinges on the new zone and tier program that Aeroplan is putting together. The world is broken up into 4 zones–North America, South America, Atlantic (Europe/Africa) and Pacific (Asian and Oceana). In each zone and between each zone there are charts based on distance flown. This is a hybrid model, taking what we know about programs like Avios and matching them with the standard zones we've come to loath for decades now.
Aeroplan's NA zone includes Hawaii: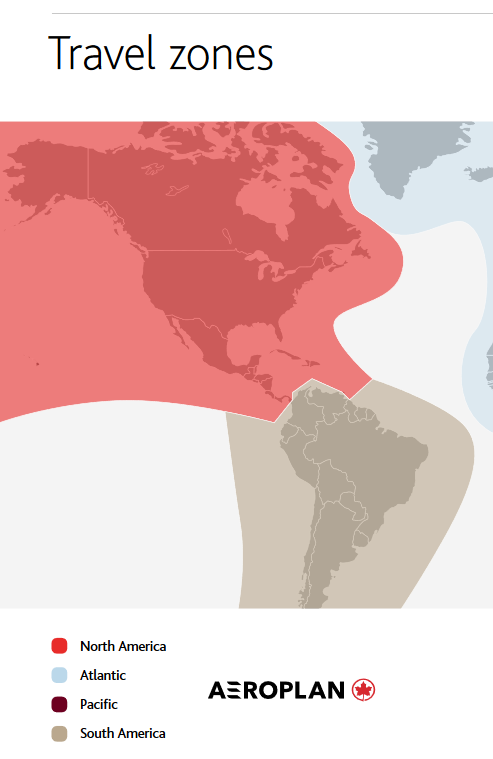 Anytime that happens it means that Hawaii won't command a premium as its own zone (most US carriers break out Hawaii as a separate zone). With Aeroplan you'll need to calculate distance flown, but the good news is from LAX and SFO the flights to any of the islands come in under 2,750 miles. This is important because the 1,501-2,750 mile band is just 12,500 Aeroplan miles one way.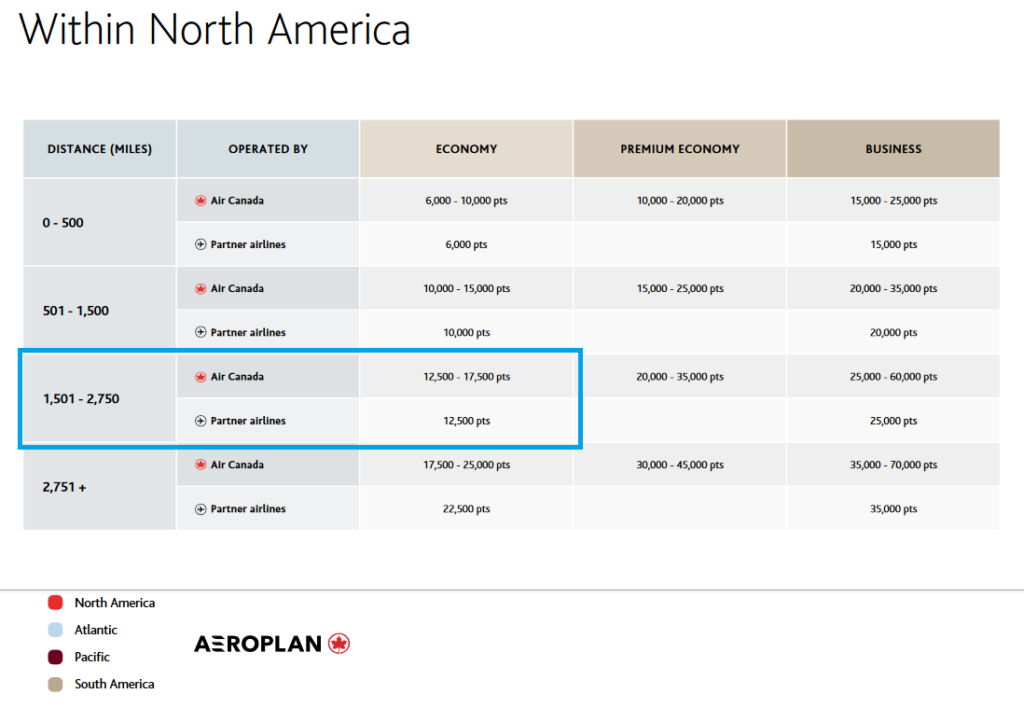 The Good, and the Bad
Did we mention potential issues with this plan? As with anything there are some.  I'll run through them here.
The good:
12,500 Aeroplan (1:1 or better from Membership Rewards) is very low for flights to/from Hawaii
Easy to book online (Looking at you, Turkish)
The bad:
There's a new $39CAD booking fee for online or phone bookings. That's pretty bad for a simple award like LAX-Hawaii.
Cancellations are nowhere near as great as with Avios.  While BA will charge $5.60 to cancel, Aeroplan wants $150CAD (phone) or $125 (online,  H/T JSL)
If you don't live in LAX/SFO/YVR you're almost certainly bumping up a tier to the 2,751+ and pricing is no better than with UA direct.
United needs to release saver level awards.
That list seems pretty heavily stacked against Aeroplan as an option to Hawaii–but that's why I'm calling it the #2 option. One of the potential problems with award travel is sitting at home instead of flying because there isn't any award space. This now gives a better option than we had be fore if AA space is full.
Hold your nose–pay the $39CAD and 12,500, and hope that you don't need to cancel that award!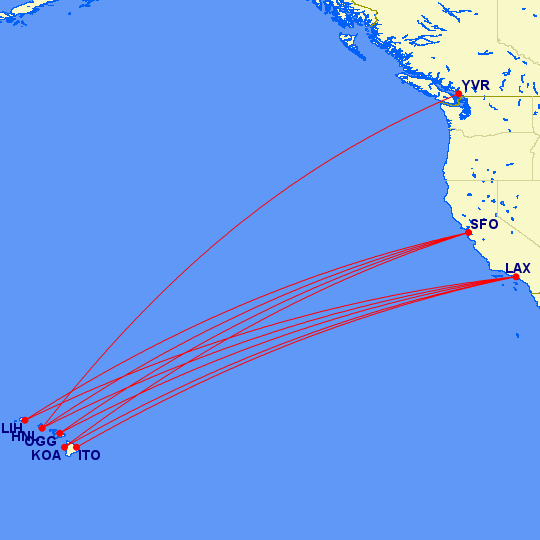 Taking it Beyond LAX/SFO
Let's say you're reading this and you don't live in either of these two cities (or YVR), can you use the new program still? Maybe. If you're going to jump up above the 2,751 mile band then you'll be paying 22,500 for the flight to/from Hawaii. If you're going to pay 22,500 why not bump up to the front of the plane? If that magically impossible space appears it would be 35,000 one way.
Actual Results Will Vary
This might be the best way to get to/from Hawaii, or it might never work because of terrible flight options or no award space.
This ability doesn't actually start until November–and we're not really able to get to Hawaii right now anyway. But this option will exist, and we should be ready with it when the need for a backup to BA avios arises.
Editor's note: An early version of this story included options with stopovers. Stopovers appear to not be allowed in US/Canada. The post was updated to reflect this.