Monthly Archives:
September 2013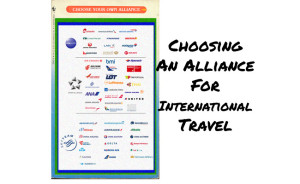 International Travel Step 1: Choosing your Alliance
If you haven't already read  the Introduction to International Milenomics, that would be a good place to start. The basics of that post: Milenomics has two ways to approach international award travel, by selecting a specific destination, or by selecting a specific program.  Deciding which way to start out is important.  Today we'll use a few examples […]
Read More…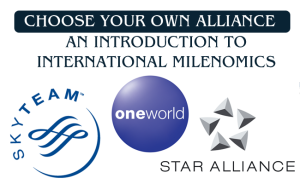 Milenomics International Travel: an Overview
I hope yesterday's post on the Importance of International Travel has persuaded you to become an international traveler.  Now all you need to do is get there. Milenomics will spend this next week on international travel, with this post being an overview of sorts before more specialized posts start up. By far international travel is much more […]
Read More…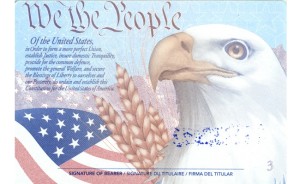 An Introduction to (and the Importance of) International Travel
Money and Miles are precious things.  We shouldn't waste either–and so this blog was born.  We've spent the better part of the last few weeks introducing ideas, terms, and ways in which to think (And rethink) our travel patterns.  In the next few days I'll get into tips and tricks for international travel. But first […]
Read More…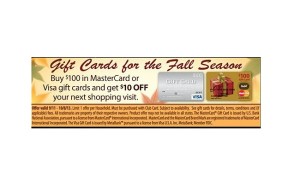 Saturday Reminder: Get Paid to Buy Miles Through 10/8/13
As I outlined a little over a week ago There is currently a deal at Safeway brand stores whereby you can purchase Visa or Mastercard gift cards for 5.95 and receive a coupon for $10 off of $10 spent. You need to buy a minimum of a $100 card, but the variable load cards work […]
Read More…
Buying Money with Miles Via Cash Back Sites
This post loosely follows along  the post "Yes, you can have to many FF Miles." It might help to read that first if you haven't already. Cash Back Sites: I won't spend too long familiarizing you with cash back sites.  The basics are that these sites get a commission when you click from them to […]
Read More…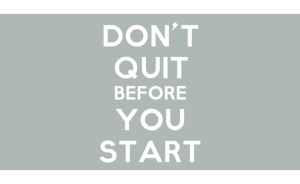 The Basics of Frequent Flyer Miles
The most common excuse I hear from people why they don't want to get started collecting miles is that they think it is too much trouble.  The second most common excuse I hear is that miles are impossible to use.  Milenomics takes both of those ideas and throws them out the window. Miles Are Too […]
Read More…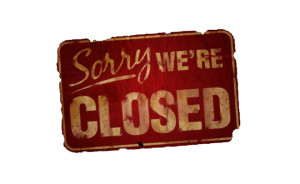 What Happens to My Miles When I Close a Credit Card?
In response to reader feedback I've written this post.  If you have other questions feel free to leave a comment, email me: samsimontravel@gmail.com, or message me on Twitter.  Credit cards: Open Systems and Closed Systems If you remember back to the post "The 11 Month Itch: How to Avoid Annual Fees." Milenomics doesn't usually advocate […]
Read More…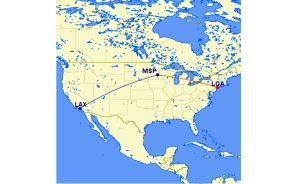 Free One ways on Domestic Award Tickets — The Hybrid System
How the Hybrid System Works Part 2: Leveraging BA and WN with DL to Save Money & Miles Yesterday I spent time talking about our choice of Domestic travel partners in Milenomics.  I've gone over them a few times now, but the basics are that BA, DL, and WN are the go to programs for […]
Read More…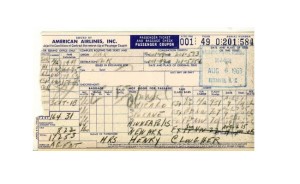 Retrain Your Brain for Milenomics
I was helping my dad buy an airline ticket the other day, and the idea for this post came to me. For the better part of all of our lives booking travel wasn't the way it is now.  I'm young enough to have missed air travel in the 1970's, but I was around for it […]
Read More…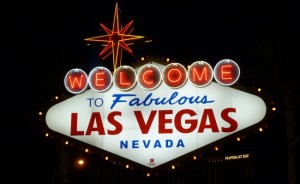 Cheap Las Vegas Hotel Rooms: A One-Trick Pony
A few days ago I wrote a lot about Milenomics and hotel bookings.  Included in that post were how hotel best rate guarantees, and booking site best rate guarantees are both competing for the lowest hotel prices. Tips like the one below are why I rarely collect Hotel points.  Today I share a very specific […]
Read More…