We were discussing in Episode 104 of the podcast how the Citi Expedia card is set to devalue its best redemption (booking their "VIP Access" hotels at 1.4 cents a piece of value) on January 31, 2021.
Citi Expedia VIP Access: Major Devaluation Coming
If you're a cardholder, check for an email from Expedia Rewards with the subject line "A change to your VIP Access benefits" on December 1st.
It says:
Dear Expedia Rewards member,

We wanted to let you know about an upcoming change to the way you enjoy our vast collection of over 8,000 VIP Access properties, each offering an exceptional, one-of-a-kind stay. Starting 02/01/2021, when you book a VIP Access property, you'll earn triple points, providing you the chance to build up points more quickly for future stays, car rentals and activities.

Please note, with this update, your points will continue to be worth double at VIP Access properties only for a limited time. If you wish to redeem double points for a memorable VIP Access experience, you must book by 01/31/2021, when this change will take effect.
We discussed this short-lived offer in Episode 56 of the podcast. Around Thanksgiving 2019, the welcome bonus on this card jumped up to 70,000 points. Through 1/31/2021 points are with 1.4 cents a piece towards VIP Access hotels. After that, points will be worth 0.7 cents a piece towards all hotels in the Expedia portal.
Clearly, this motivates some research and provisional booking before value goes south.
If you met the card's $2,000 minimum spend requirement (and rightfully stopped spending on the card) you have $1,008 towards VIP Access hotels booked by 1/31/2021. If you can't find a VIP Access hotel you still have $504 worth of value at any hotel bookable through Expedia.
In the spirit of spurring exploration, I did some poking around at past and [hopefully] future travel and assembled a list of VIP Access hotels worth looking into booking.
Exit Strategy: Hotel Selection
I looked at this from a destination-first perspective, with an eye towards luxury. I was chatting with a friend this week who relayed a term I hadn't heard before: Revenge Travel
If the pandemic has been the limiting reagent in travel plans, people are prioritizing doing what they really want to do rather than just what's on sale or "free" (not really free) with points. That's an idea we've been endorsing here on Milenomics since forever. But…
This situation presents a unique quandry. Your points go twice as far at a VIP Access hotel than at a non-VIP Access hotel. Are there any hotels worth considering in the VIP Access portfolio over exactly where you'd normally want to stay?
I think so. But it depends on location and your priorities.
Let's get into it…
12+ Expedia VIP Access Hotels Worth Considering
Cordis Hotel
Hong Kong
Expedia Link
Trip Advisor
From $168/nt in August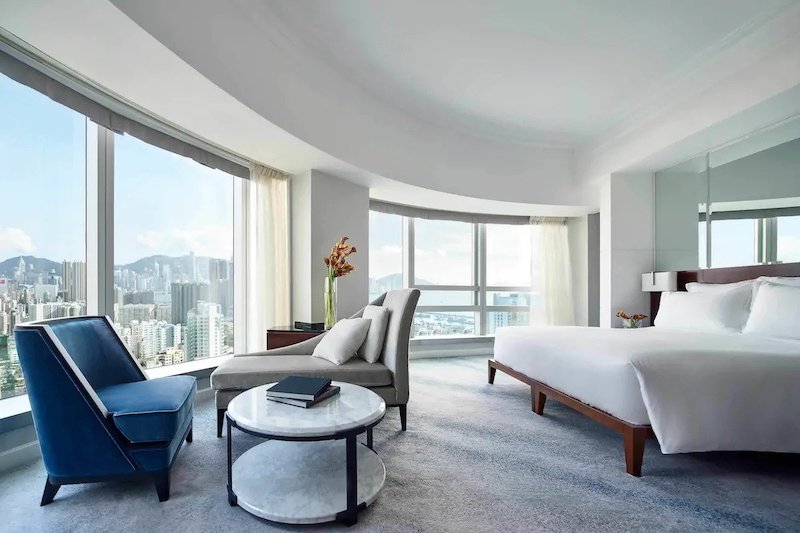 This is one of my favorite hotels…that I've never stayed at.
Remember back when political unrest in Hong Kong was one of the bigger barriers to travel? How quaint.
I booked a stay here with bank points before pivoting to Bangkok. I thought it would be a huge pain in the neck to cancel given the 3rd party involvement but the Cordis was terrific in letting me out of a non-refundable booking.
The place looks gorgeous, rates are very reasonable, and I look forward to visting some day.
Hotel Dei Mellini
Rome, Italy
Expedia Link
Trip Advisor
From $135/nt in August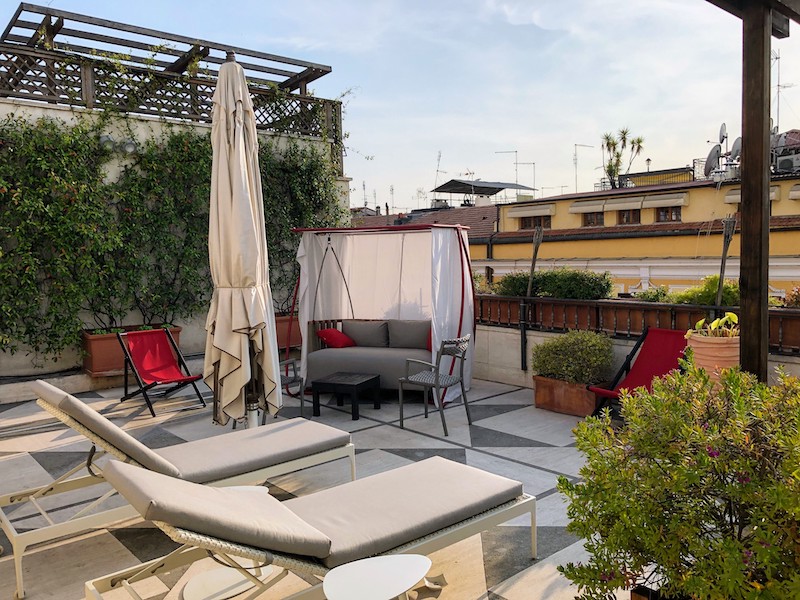 If there's one hotel on this list I could whole-heartedly recommend based on personal experience over a long period of time it's the Hotel Dei Mellini.
Such authentic, generous hospitality.
Hotel Villagio
Napa Valley, California
Expedia Link
Trip Advisor
From $629/nt in August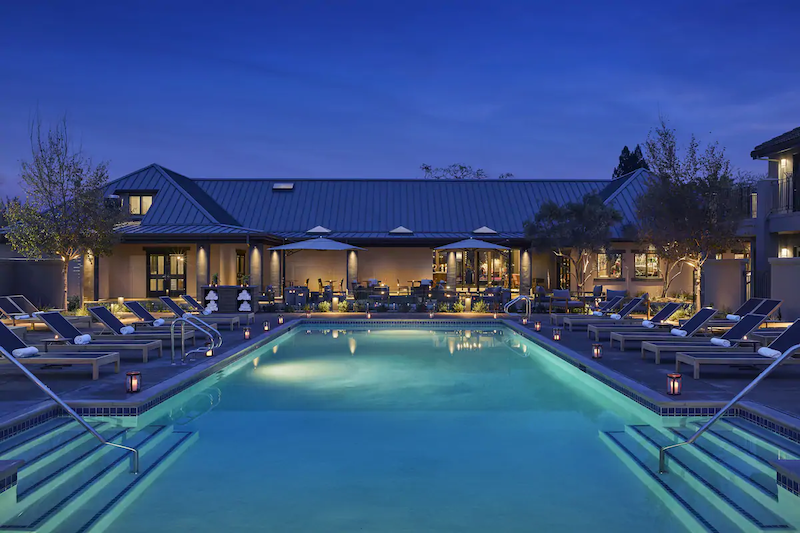 For as many times as I've visited wine country I haven't spent the night frequently.
But I love Yountville (Bistro Jeanty, French Laundry, just the perfect density of action right in the heart of Napa Valley) and every time I've driven past Hotel Villagio I've thought, "Next time we'll stay here."
Kyoto Century Hotel
Kyoto, Japan
Expedia Link
Trip Advisor
From $121/nt in August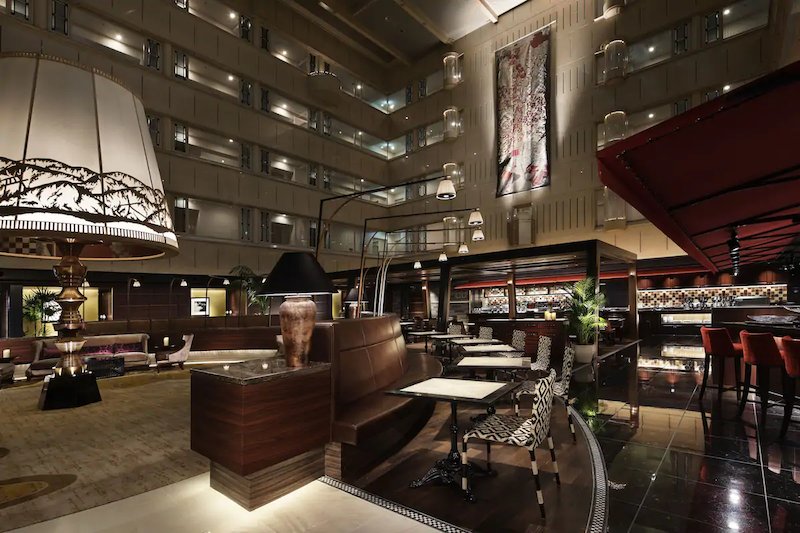 There's a Park Hyatt in Kyoto now so the pull is strong there. That's where we stayed and it was mostly good.
But if you're not inordinately under the influence of points and status hotels, the Kyoto Century Hotel trended favorably in my searches. Affordable and it's a VIP hotel. That's what we're here for, right?
Ivy Manor Inn
Bar Harbor, Maine
Expedia Link
Trip Advisor
From $269/nt in August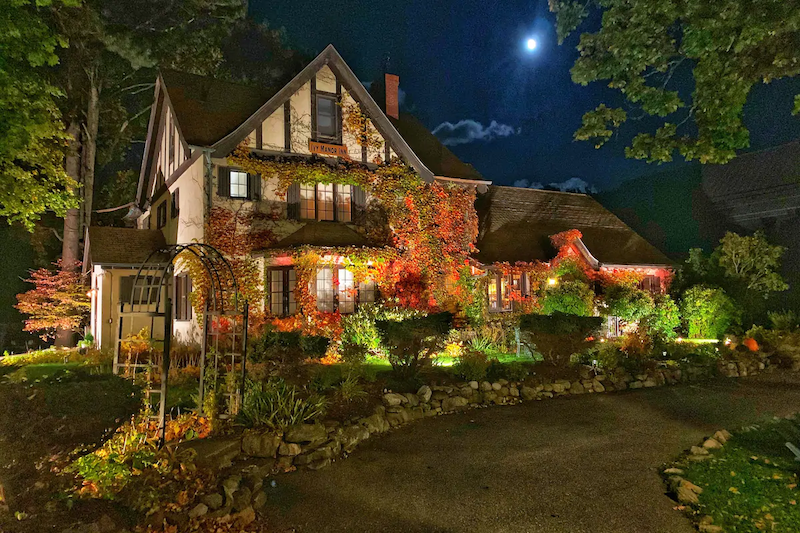 We stayed here shortly after 9/11 and…the place is amazing.
I'm not much of an "inn" kind of guy but we drove up to Bar Harbor without a hotel reservation and after driving around town a bit it became clear that this was the place to stay.
The combination of ideal location and charming curb appeal drew us in. The gorgeous decor and amazing house made granola at breakfast is something I'll never forget.
Highly recommended.
The Eliot Hotel
Boston, Massachusetts
Expedia Link
Trip Advisor
From $295/nt in August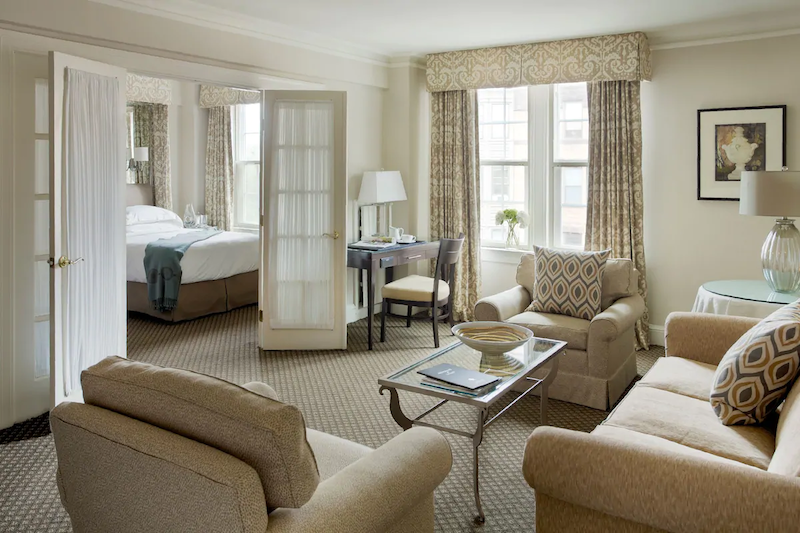 I haven't stayed here myself but I as a guy who's lived in the Boston area for a couple decades I love the location, style and reputation of The Eliot.
Resonable pricing, even for suites. Be your own elite and stay in this luxurious non-chain boutique hotel in Boston.
The Lodge at Torrey Pines
La Jolla, California
Expedia Link
TripAdvisor
From $419/nt in August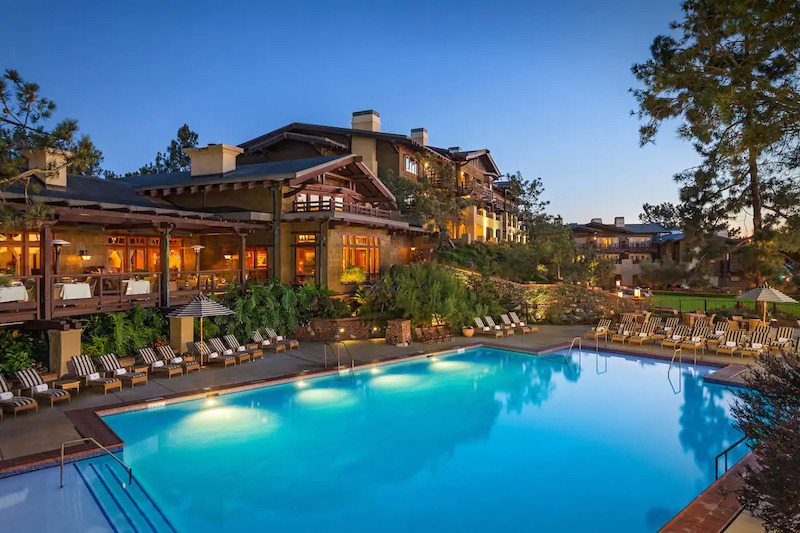 I've had lunch here and thought, "Man, this would be a cool place to stay." Especially if you're a golfer but even if you're not it's just a tremendous location.
A high point of lodging in the San Diego area. The official desitnation of the Milenomics Podcast Network.
L'Auberge de Sedona
Sedona, Arizona
Expedia Link
Trip Advisor
From $368/nt in August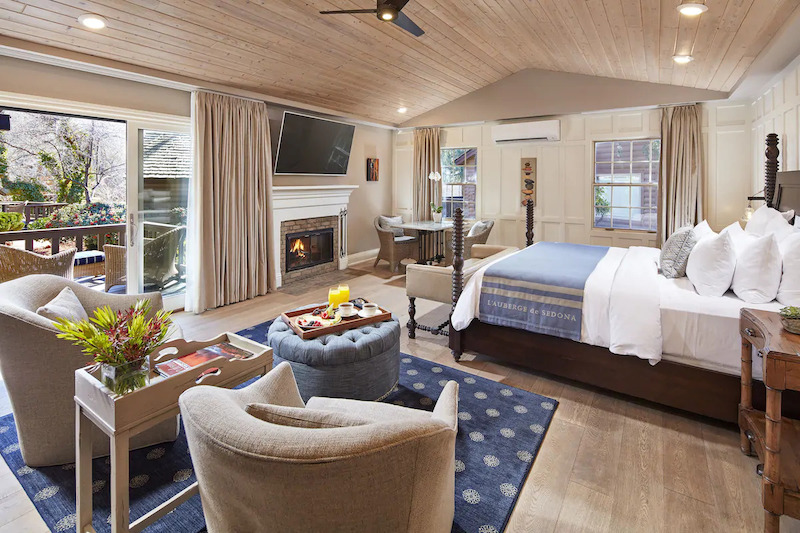 The usual suspects in Sedona are the Hyatt Residence Club, Enchantment Resort, El Portal and Amara.
I've never stayed at L'Auberge but its reputation is strong and the location is outstanding. Sedona is one of the most beautiful places in the country and I'd highly recommend visiting.
See MSP Ep 13: Sedona Trip Report
Banyan Tree Mayakoba
Playa del Carmen, Mexico
Expedia Link
Trip Advisor
From $561/nt in August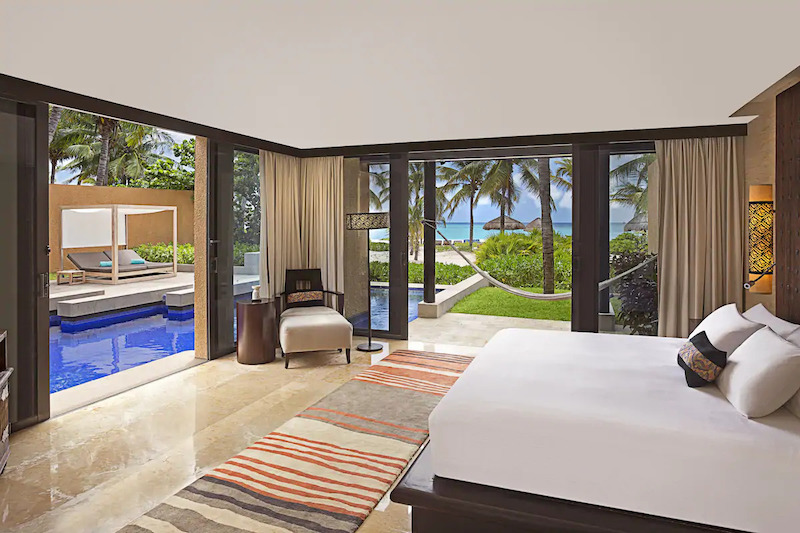 Maykoba has been on my mind since we wrote this post on honeymoon-worthy spots in the Caribbean.
I'd probably favor the Rosewood Mayakoba (not a VIP Access hotel) based on past positive experiences at Rosewood hotels (more on that below) but the Banyan Tree gets good marks. A luxurious family-friendly option.
See: Banyan Tree Mayakoba: Where Every Guest Gets a Pool Villa
LaPlaya Beach & Golf Resort
Naples, Florida
Expedia Link
Trip Advisor
From $311/nt Thanksgiving Weekend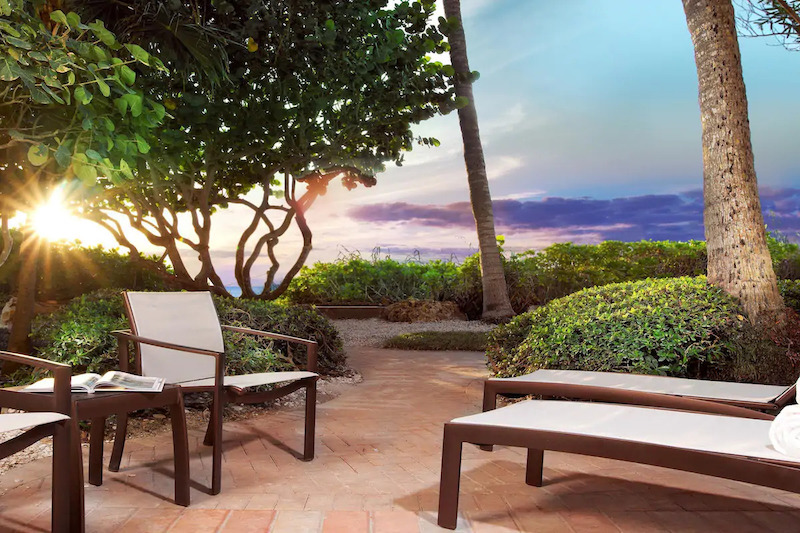 Free yourself of the shackles of loyalty chain hotels like the Ritz-Carlton and Hyatt Coconut Point with a stay at LaPlaya.
It's a classic example of what people do when they're not biased by the leverage (for better or worse) provided by points & miles. Highly recommended by family local to the Naples area.
Rosewood Hotels
London from $460 in August
Bangkok from $365 in August
Bermuda from $940 in August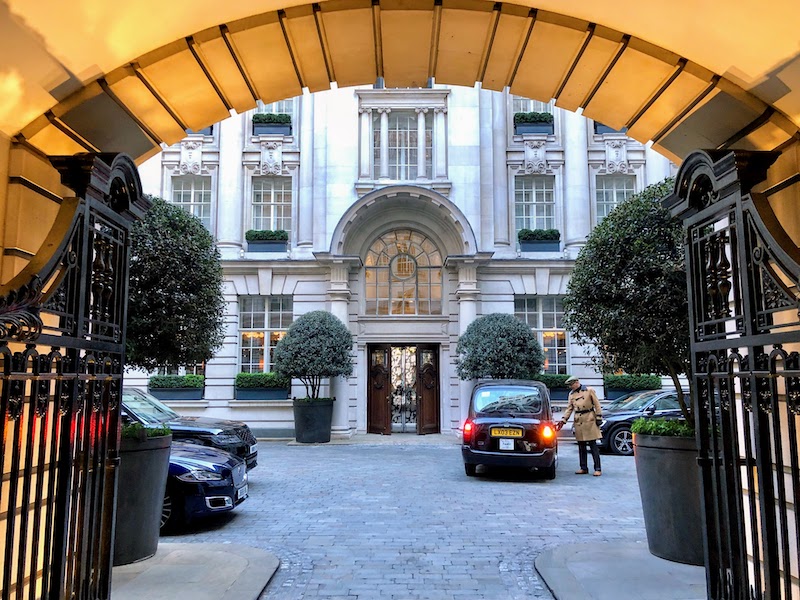 I was super-impressed with the Rosewood London. And the Rosewood Bangkok was fantastic when we stopped in for rooftop drinks while staying at the Park Hyatt Bangkok.
Rosewood feels to me like a worthy competitor to Four Seasons: Vernacularly appropriate to locale and focused on intuitive service.
I'd be intersted in checking out more of their properties and several are VIP Access hotels.
The Peninsula or Langham
Langham Chicago from $394 in August
Peninsula New York from $676 in August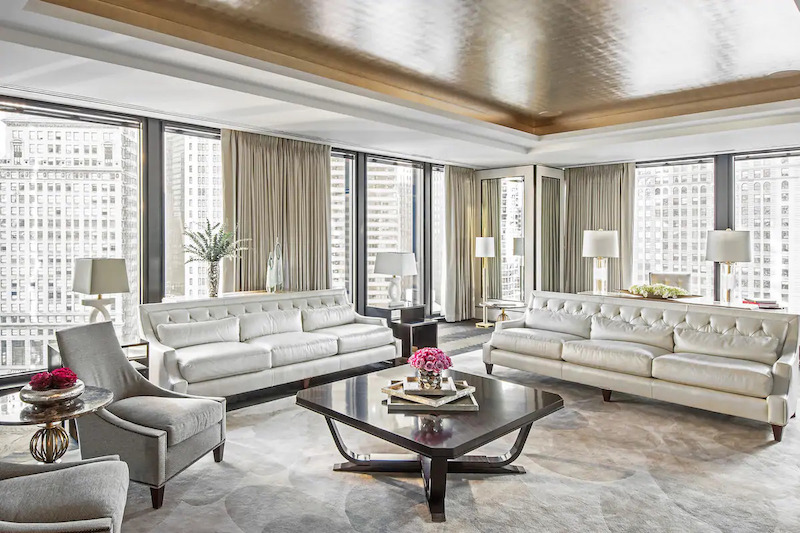 The points and miles crowd flocks to the St. Regis, Ritz-Carlton and Park Hyatt. Those are great hotels but take this opportunity to visit a non-points hotel like the Peninsula or Langham.
They get terrific reviews (especially the Langham Chicago) but all locations are worth a look.
Bottom Line
Citi/Expedia is totally tone deaf to the current travel climate. To devalue this program now is likely to render them irrevant as a "program" worth exploring going foward.
But here we are, and we can only play the hand we've been dealt.
These hotels are outside the norm of typical "points & miles" haunts. Smaller independent properties can offer a more memorable experience, especially considering you don't waste what should be your vacation pondering whether you received the benefits you're entitled to as an elite.
I'm sure this list just scratches the surface. I'd love to hear your ideas on properties to look into in the Expedia VIP Access portfolio.
Please let us know in the comments.