Welcome back to another edition of Shop Talk – our "podcast on paper" where we do a deeper dive here on the blog on a topic we've been discussing on the podcast.
Today our topic is pursuing Hyatt Globalist status through a mattress run thanks to these overlapping promos:
They're running a "Bonus Journeys" promo: Through Feb 28, 2021 each night earns double elite nights (registration required)
If you want to earn status through award stays the "Free Nights on Sale" promo can help: Through Feb 28, 2021 get 15% points back on award stays, 25% back if you have the Chase Hyatt card (registration required)
Depending on when you sign up for or have the Chase Hyatt credit card it can further reduce the number of elite nights needed for Globalist
We first discussed this in Episode 97 when stays earned double elite nights, but before they reduced the requirement for Globalist from 60 to 30. At the time we called it "getting sucked into the game" and agreed it was not a deal.
In Episode 104 we looked at the offer with fresh eyes since you now only needed 15 nights to earn Globalist "Lite" (meaning you get the perks of globalist without the milestone benefits).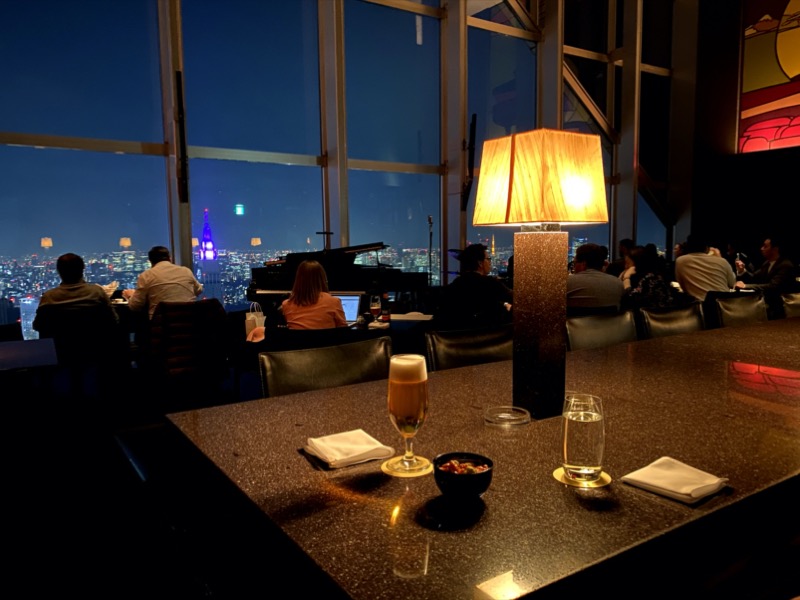 Robert: I've got a lot more thoughts on this beyond what we talked about on the show, but let's start off summarizing our positions. I was a "buyer" of Globalist Lite at around $600-$700.
My approach would be to book a nearby really cheap Hyatt stay for 15 consecutive nights on a cash rate and earn Globalist through February 2023. If I couldn't get the price down that low I'd probably not go for it, as tempting as it may sound.
The thing holding me back from paying more for Globalist (Lite or otherwise) is fact that for me there just aren't enough vacation slots – even in the next 26 months – where a Hyatt is the best hotel for the occasion and Globalist would provide differentiated value that's hard to attain otherwise.
What's been your position on it, Sam?
Sam: I think we're in unique positions here as we previously held a similar Globalist Lite, a fact I was reminded of the other day when I threw out my old WoH Globalist card. That's not a metaphor, I was just downsizing my sock drawer. But it does underscore the idea that I thought I would get a ton of value from it and I really didn't. So the cost to acquire it needs to be almost a throw-away for me. An amount that if I never set foot in a Hyatt I won't lose sleep at night.
I can certainly see people falling into a sunk cost trap with this–putting $1200+ into this, and then feeling the pressure to bend their trips around Hyatts. I know that for that year i was Globalist I really did attempt to do that–but something that's not getting enough discussion is how Hyatts are playing games with availability. We saw that with the "work from Hyatt" promo recently–and I saw it last year in three separate instances across three different locations. Rooms were available for cash–but for whatever reason points rooms were not available. And rooms were available cheaper elsewhere than Hyatt, but with slightly different cancellation terms, or named slightly different to make me unsure a Best rate would even work. The entire year left me wondering what I'd do if I really spent some hard earned money in the program…would I have bent my travel around their tiny footprint?
Robert: That's a great point you raise. When considering whether a mattress run makes sense here it's tempting to assume everything is going to work out splendidly when I go to use Globalist benefits. While World of Hyatt is great on paper but I consistently struggle with the program in practice.
I'd strongly encourage people do some trial bookings in windows of time that make sense for their travel patterns.
I did this myself and was quickly reminded that while the program has some high highs it also has low points that have really bothered me.
For example, I looked at Park Hyatt Aviara. They're just coming off a remodel and room rates are sky high in August. While it would seem to be a good opportunity to use points, I saw no rooms available for award stays. When properties play games carving up what constitutes a standard room or suite it really diminishes the overall value proposition.
Travelling with family I think we've both bumped into room occupancy limitations. I love the Park Hyatt model but a lot of the suites only allow 3 people. For example we stayed at the Park Hyatt Kyoto last year with a family of four and had to book two rooms. That really inflates the cost in points per night. In a world where a 1.5 Chase Ultimate Reward cashout is an option it makes me realize that when we're paying with points we're laying out a currency that can truly be converted to cash.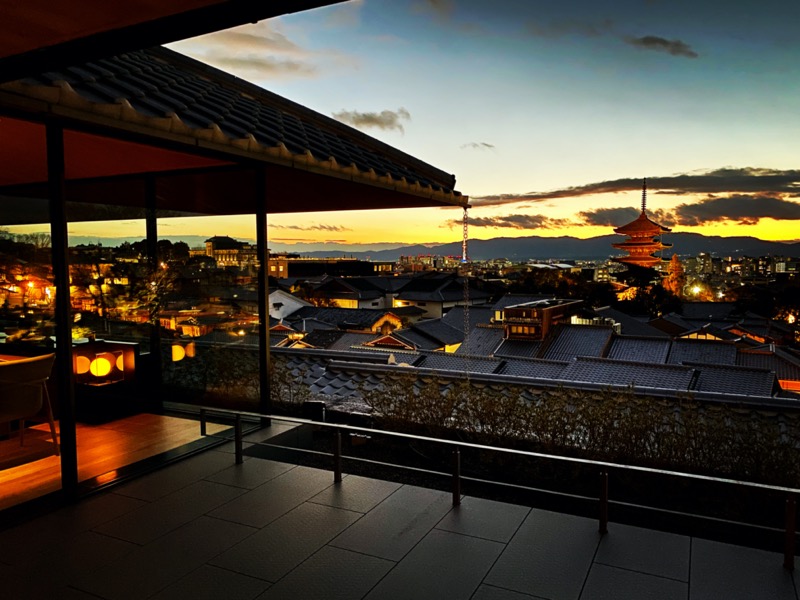 The list goes on. Properties not upgrading when suites are available. Properties horse trading at check-in for better suites. Hyatt has these glimmers of greatness but just as much frustration to go along with it.
Sam: I really like the idea of bringing up 1.5CPP on a Pay Yourself Back here. It puts a clear cash value to everything done with UR, which is a popular avenue for UR->Hyatt right now. I think the question to ponder is: Would you buy Hyatt points at 1.5CPP? If you're transferring UR right now that's effetively what you're doing.
There's a line of thinking that says the best way to do this is to collect any days you can on real travel, and then only mattress run the nights you cannot capture that way. If you've got planned travel that can eat up some of those nights that would certainly help cut down the costs of the mattress run portion. That doesn't help me for a few reasons.
One reason I'm completely cool to the idea of Globalist is that the current form of travel I'm in doesn't really afford itself to hotel stays very well. I didn't get a chance to talk about this on our last podcast episode, so I'm glad we can cover this here; with 2 little kids I bump against hotel capacity limits as well as space limitations. With COVID, restrictions on food and dining making eating out impossible. My short hotel stay on a getaway in September had me tired of eating in the room after just 2 days, and that was a suite. The idea of spending a long period of time in a hotel is AGONY right now for me versus an Airbnb situation.
So how much discomfort can I afford as part of this promo? I probably WILL stay somewhere next year, but not at a Hyatt for a week in Winter (to cut the 'cost') of this promo down. It reminds me a lot of the old "boss coefficient" talks from the early years of Milenomics. I might put up with a lot (and if you listen to the podcasts you know I will!), but when it comes to my wife and kids–I really want to be sensitive to their almost complete lack of exposure to this game. I want them to have the travel experience they want and I want everything I do to make it happen be transparent and unknown.
Robert: I was surprised that when I floated the notion of mattress running for Globalist with family and friends there actually was some "curious intrigue" I'd call it.
That support came both emotionally and rationally. For example, when we stayed at the Park Hyatt New York with extended family it was great to come home to a Terrace Suite and hang out in one large room comfortably. And breakfast for the group being complimentary the next morning was terrific. And parking was free. That's a lot of value.
Hyatt does run the best loyalty program in the business in my mind but still we have to be rational about this.
Sam: Didn't you end up having to do some jockeying at check in for that suite one time? I don't recall the specifics–but for me the idea of non-guaranteed space makes it hard to pitch to family. "We're probably going to be ok" is not something I like to do (referring back to my 'transparent' discussion above…
So I'm stuck thinking–do I guarantee space elsewhere or roll the dice? That inevitably leaves me in the 'status trap' where I'm hopeful my status will afford me everything, but with no guarantees as to what it actually will include. I'm not comfortable rolling the dice on stays, especially when I'm going to have to deal with occupancy issues. So I'm left comparing my ability to book into suites versus potential upgrade paths.
I've seen the issue with Hyatt Prive, I looked at the Andaz Munich (while I was Globalist). Booking with Hyatt afforded me a buy 3 get 1 night free. Globalist would include breakfast, and Prive would too. Prive was quick to tell me they could 'guarantee' me an upgrade to a suite. However, they couldn't get me the 3-1 promo–so the pricing–it ended up being almost identical to what I could do on my own just buying the suite. The difference had I not been Globalist was the breakfast–and honestly if I only care about 'free' breakfast then shouldn't I be comparing the hotels that offer breakfast packages against the Andaz Munich? (spoiler: almost every hotel will add breakfast for a price)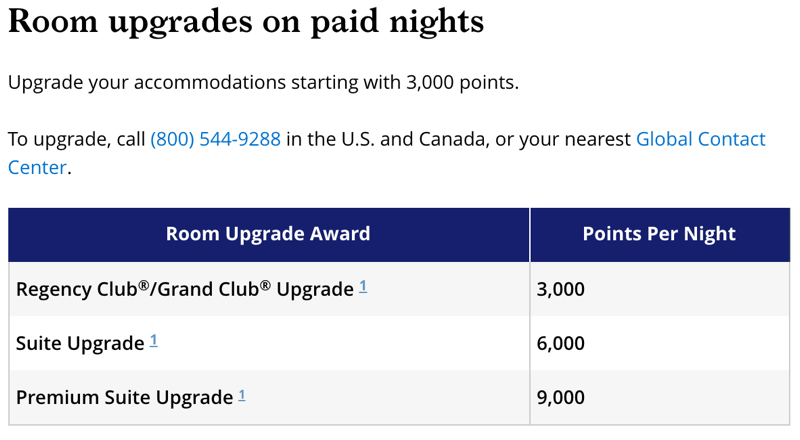 Back to your point about Hyatt being great on paper–the potential upgrades with points are nice (See: Room upgrade on paid nights), but in practice they're hamstrung by those Hyatt quirks. Modest upgrades are nice (but then why are we fighting for Globalist if we can upgrade ourselves?) However the crushing part of it is when you jump up to suites; the costs balloon. And with 1.5 CPP on chase UR that means a 20,000 UR transfer to upgrade is actually costing me $300 a night I can't cash out. I am pretty certain I can buy a whole lot of upgrade for $300+ a night at most hotels. So we're squeezing the outsized value at the very top end of the Hyatt portfolio of hotels? That's an even smaller geographic footprint from an already small hotel brand.
So I'm pretty obviously out on this–but I feel you might still be thinking about it. Are you? What's your take?
Robert: It's funny you mention the ability to upgrade to a suite/premium suite with points on a paid stay. It reminds me of the time I tried to do this at the Park Hyatt St Kitts. It's a feature that should be available to all program members, Globalist or otherwise.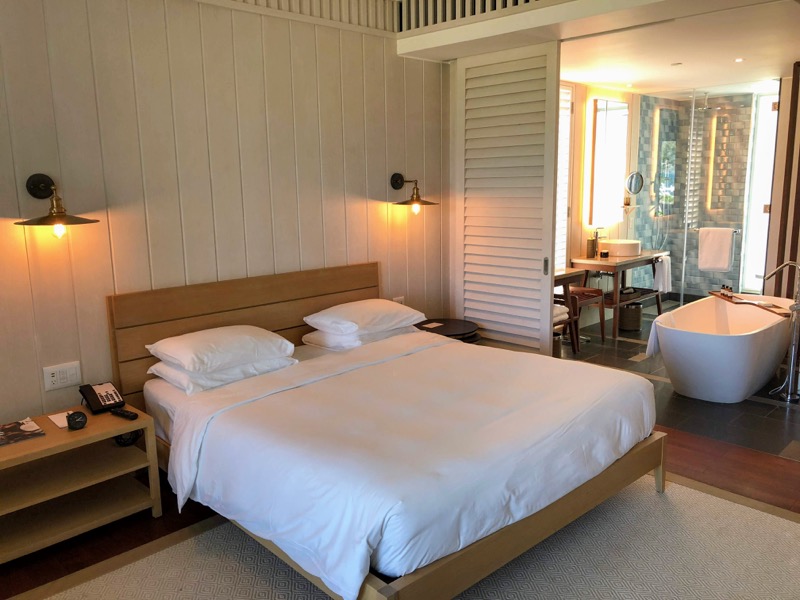 Try as I might I was unable to use points to upgrade my paid stay at the Park Hyatt St Kitts in a standard room to a suite. I pinged Hyatt Concierge on Twitter, I called Hyatt, I called the hotel – no luck. I don't know whether it was because I booked through Hyatt Prive or because of that resort property in general. But the hotel was empty and we couldn't get a suite.
I was Discoverist at the time but my status clicked over to Globalist literally during that stay. Which brings me to a puzzler…
How would you feel if you did a mattress run for ~$1,000 then later in the year discover there is a way to earn Globalist for free?
They've given it away before, and that was pre-pandemic. Who knows – they might have a generous status match or an even easier path to Globalist later this year.
I said on the show that there's no right answer for everyone on this deal. But I think there is a right answer for each individual person, based on their projected future Hyatt stays, and how much differentiated value there is vs. other options for likely travel patterns.
When I looked it for myself, I was reminded of the "challenging attributes" of World of Hyatt we've been discussing here. But I was also reminded of the other potentially expiring currencies we need to use as we get back to travel:
Hilton free night certificates associated with Hilton Aspire cards
Citi Expedia points that are devaluing 1/31/2021
Hotels.com gift card balances from trips cancelled due to Covid
The point of this Shop Talk is to get people to look at their demand schedule for the next couple of years and see whether a mattress run for Hyatt Globalist makes financial sense.
For me, I'm a buyer in the $600-$700 range. Despite all the World of Hyatt shortcomings, we've had some amazing experiences at Hyatt properties. I hope we get back to non-diminished travel soon and I can see Hyatt being a part of that.
Sam: That list of alternative Hotel currencies I need to use is a good reminder for me to take an inventory of what I currently have on hand before I go and stack even more complexity on top of it. I'm out even at $600-$700. I want to find a number above $0 that it is worth to me but I'm struggling.
In Milenomics terms; I've got plenty of holes in the backyard–and after a year of cancelled travel I'm sure a lot of readers are in the same boat. I'm not saying that chasing Globalist is wrong for everyone, I'm just saying we should all fill a few holes before we rent a backhoe, take out a loan, and break ground on the Hyatt pool.